When you think concrete, think SA Concrete Solutions
SA Concrete Solutions offer a wide variety of affordable concrete products, including exposed aggregate, coloured or plain concrete for your home or business – Driveways, paths, sheds and council infrastructure, including crossovers and kerbing.
SA Concrete Solutions design and build a range of concreting solutions tailored to meet your needs. For residential, commercial and industrial projects, SA Concrete Solutions will give you a fantastic result.
Fully licenced, comprehensively insured and members of the Master Builders Association, SA Concrete Solutions are truly
The Concrete Professionals
The SA Concrete Solutions Team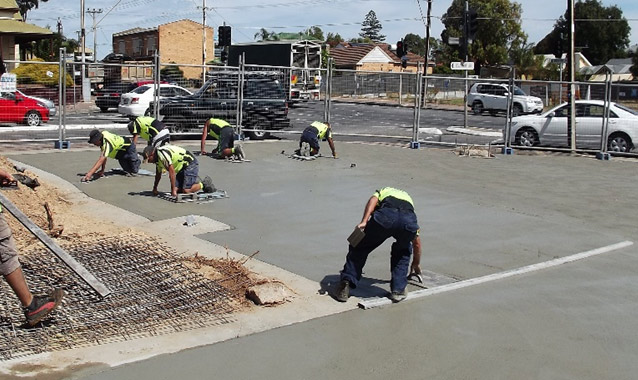 SA Concrete Solutions is a proudly owned and operated South Australian business which was founded in 2009.
SA Concrete Solutions combines traditional concrete craftsmanship with modern techniques and products. SA Concrete Solutions does not just supply and lay quality concrete, but also provides a level of customer service and satisfaction that not only meets today's consumer expectations but also exceeds them. Quality workmanship, quality product and, of course, quality service – that's what defines SA Concrete Solutions.
The SA Concrete Solutions team are passionate about what they do and it shows in every driveway, path and concrete product they produce, always taking a high level of pride in their work.
With extensive experience, the SA Concrete Team knows concrete. They work like a well-oiled machine. The teamwork and the process is seamless, quick and efficient. Concrete is all about timing, and SA Concrete Solutions have perfected it. Every member knows their role and when they need to do it. No job is too big or too small for the SA Concrete Solutions team.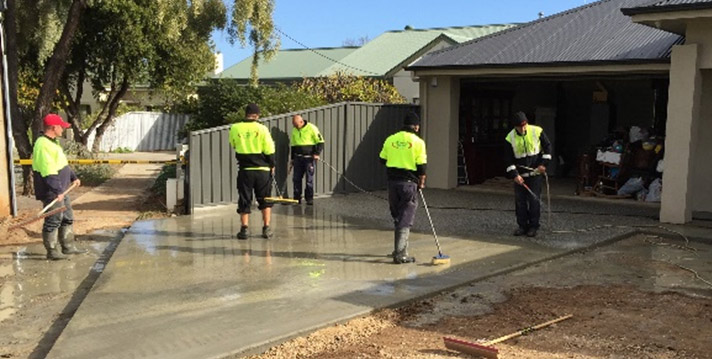 Proudly Associated with